WINNER OF THE 2017 T. SCHREIBER NEW WORKS PROJECT COMPETITION!  

Alpha66 by Robby Ramos, directed by Jake Turner, produced by Leah Faye Caddigan
July 12-22, 2017 @8pm
~About~
Cuba, October, 1962. Papo, a warrior of Castro's Revolución has just been assigned to a new station: a rural penitentiary in Cuba's infamous Isla de Pinos. His first task? To elicit the confession of a graffiti artist named Rafa; a member of the anti-revolutionary group known as Alpha66…and Papo's younger brother. Also being held captive at the penitentiary is Ava; Papo and Rafa's younger sister. Papo is forced to confront his loyalty to his commanding officer and the Revolución to which he has dedicated his life. He struggles with the realization that the ideals to which he has promised his soul may threaten his own family. Alpha66 explores themes of family, loyalty, and political ideology.
~CAST~
Monica Steuer (Madre) Theatre Credits: Prospect (boundless Theatre Company), Musas (Fringe Festival), The Vagina Monologues (Peekskill, NY), La Paloma Prisoner (Signature theatre). The House of the Sprits (Gala Hispanic Theater, Washington DC) and Carrots (The Duke Theater on 42nd St.). TV and Film: LAW & ORDER: SVU, DESTINY HAS NO FAVORITES (Best Actress at Viña del Mar, Chile) SLEEPING WITH THE FISHES with Gina Rodriguez, and 200 LETTERS with Lin Manuel Miranda; among others. Monica is a graudate of the American Academy of Dramatic Arts and is a trilingual, award-winning actress. She is also a Voice Over Artist with over twenty-five years of experience. MonicaSteuer.com
Luis Patino (Papo) Luis recently moved to NYC from Miami in order to continue his acting career. Luis has been working as an actor for several years, ever since his first play at twelve years old. He has appeared in theatrical production and television shows, mainly in South America and Chicago. Recently Luis has been studying Meisner technique with Bob Verlaque at the T. Schreiber Studio. He is excited to be appearing in Alpha66 for his New York debut. You can follow Luis on Instagram: @luispatino7
David Zaldivar (Rafa) David originally from Miami, FL. Born and raised by Cuban/Nicaraguan parents, he is a graduate from The University of North Carolina School of the Arts. New York credits: Romeo & Juliet (Mercutio) at the Brick Theater and Un Chien De Westminster (Clark Denny) at the HB Playwright Theater. UNCSA credits: Dying For It (Semyon), Angels in America (Mr. Lies), Action! (Jeep), Bent (Horst), The Winter's Tale (Old Shepard), As You Like It (Le Beau), Twelfth Night (Antonio). Next up for him is a tour with the Cara Mia Theatre Company of the play Deferred Action by David Lozano.
Juliana Aiden (Ava) Juliana last appeared at the West Coast premiere of To The Bone by Lisa Ramirez in the San Francisco Bay with Ubuntu Theater. Originally from Miami, Florida, she is a graduate of the T.Schreiber Studio, and is heading to the Yale School of Drama this fall.  Other theatre credits include: Hamlet in Hamlet at the London Academy of Music and Dramatic Arts, Electra (Off-Broadway, Theatre Row) and workshops of For the Love Of (Rattlestick), and Vessey Street (Actors Studio). Film: BOUNDARY, RAINING HELL, (currently on Amazon and Redbox), and 79 PARTS. TV Credits include THE MYSTERIES OF LAURA, THE BODEGA, and as a series regular in pilots TEAM USA and SUBSTANCE. Juliana studied at the London Academy of Music and Dramatic Arts (LAMDA). JulianaAiden.com (SAG-AFTRA)
Steven C. Jones (Bill Kenny) Steve acted professionally in the 80's and 90's, took a long hiatus, and now enjoys doing an occasional project.  This is Steve's third appearance at the T. Schreiber Theatre, having appeared in the last two seasons of the Schreiber Shorts, and he's delighted to return. Back in the day, Steven appeared in various soaps, commercials, regional theater and a few television shows. He was Nickelodeon's voice of Bill Clinton for a couple of years. "Aaaallllriiiight!!!"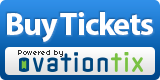 vote for this production at the NYITT website!